RLE control progress: found 2 counters:
1) first is downcounter which takes number of empty RLE values (LEN in no$psx docs) and count them down to 0. it generates 3 signals:
- current cunter value not zero
- input LEN value not zero
- counter finish counting (current value zero but start value was not zero)
This counter directly manages inputs to unit05 where decoded RLE stored. If this counter is working then all result zeroed through NANDs.
2) second counter just works no matter the other signals exept clock. The outpit is 3 main signals:
- counter not zero
- counter not overflow
- current counter value
This counter can count from 0 to 63 and incremented with each decoded value.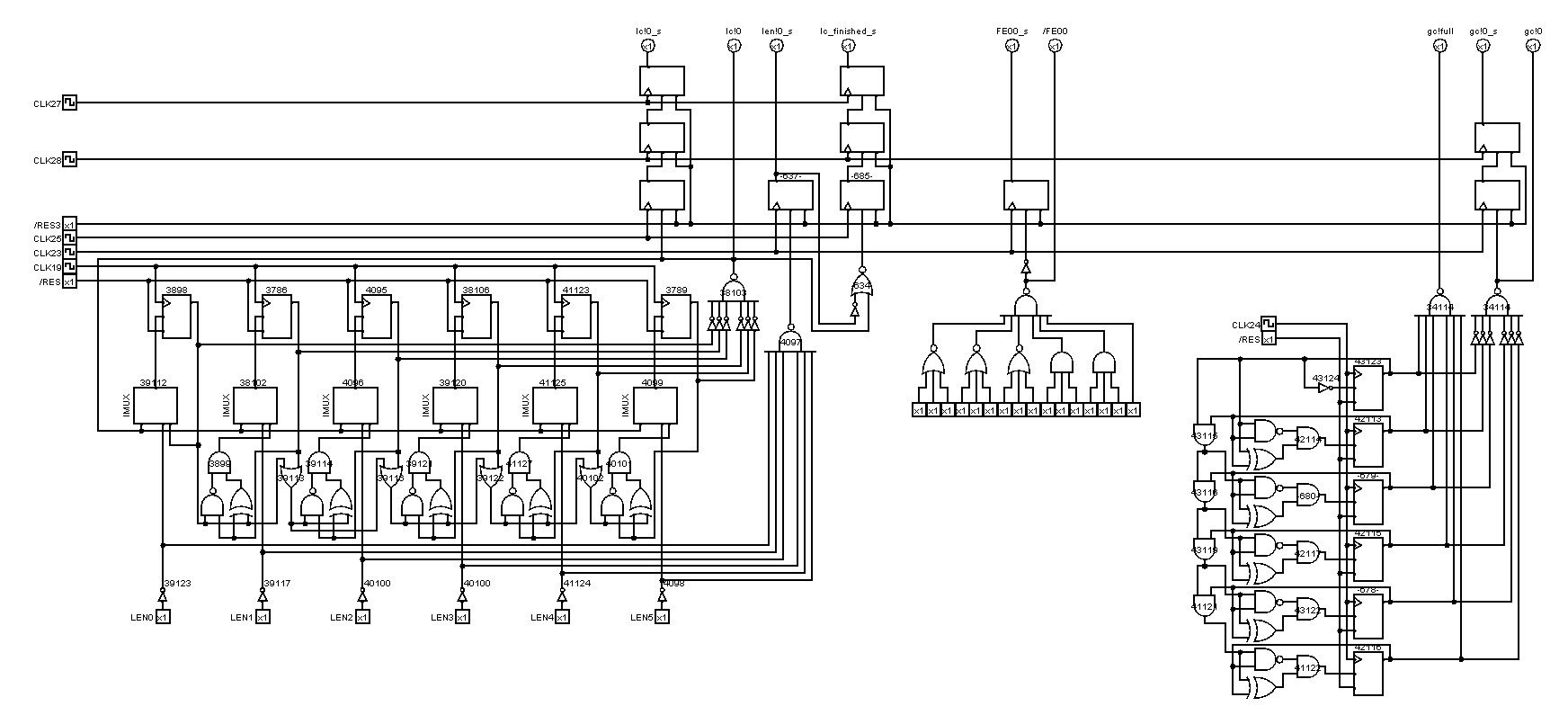 But there are a lot more control structures.