I created this topic to keep this community update with recent foundings in PSX CPU reversing. A lot of other news can be found on
http://psxdev.ru/
and in this topic
http://forum.emu-russia.net/viewtopic.php?f=13&t=4106
(in russian)
It's already 3 and half month from the beginning of CPU reversing. It's started from top left corner, where resides MDEC logic.
There are 8 big tif files with a lot of layers where I place logic cell. For now almost all IDCT conversion is complete. Now I move down towards unit03 and unit04 which contains Scale Table Matrix and towards unit05 where stored RLE decoded data.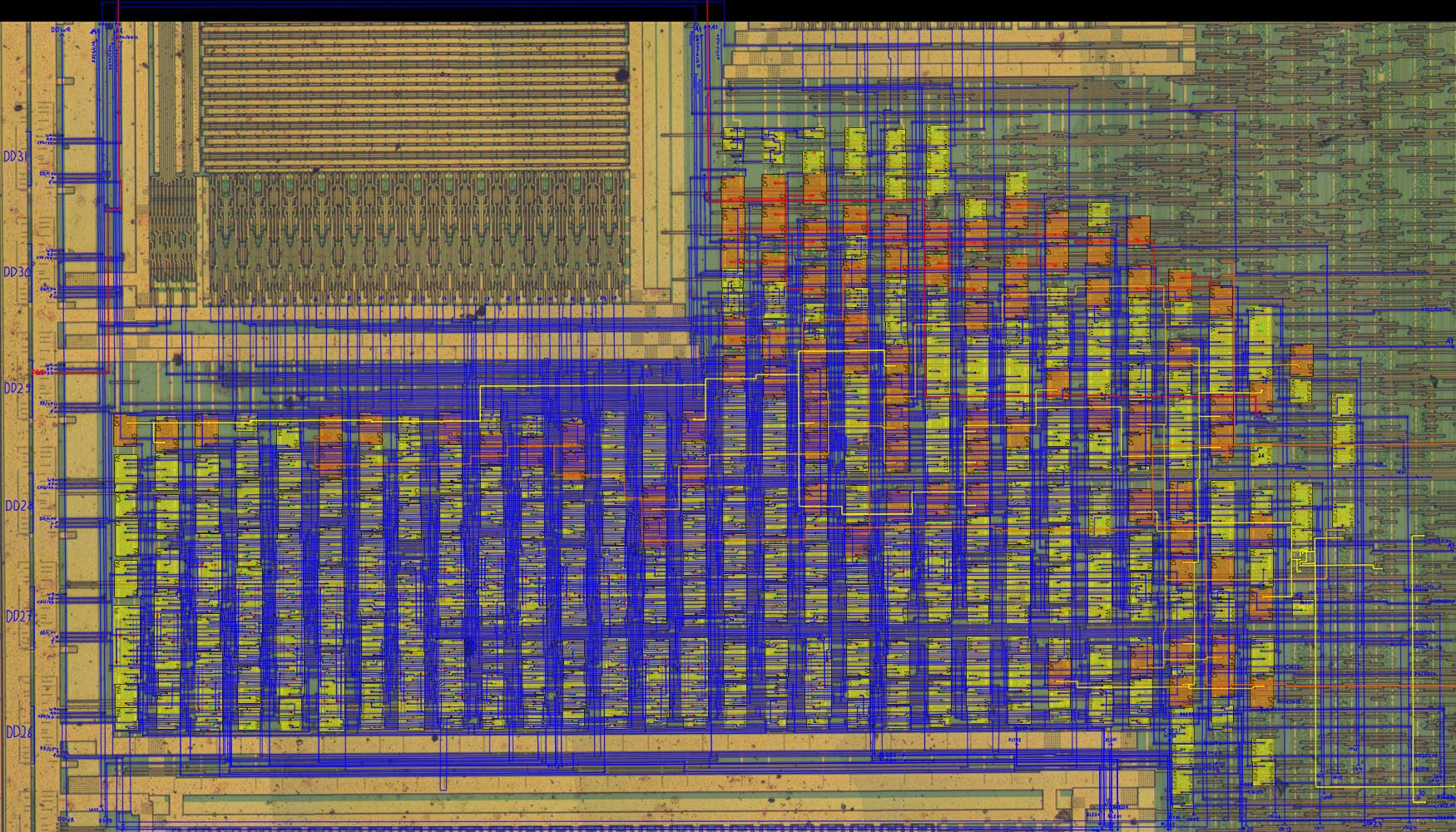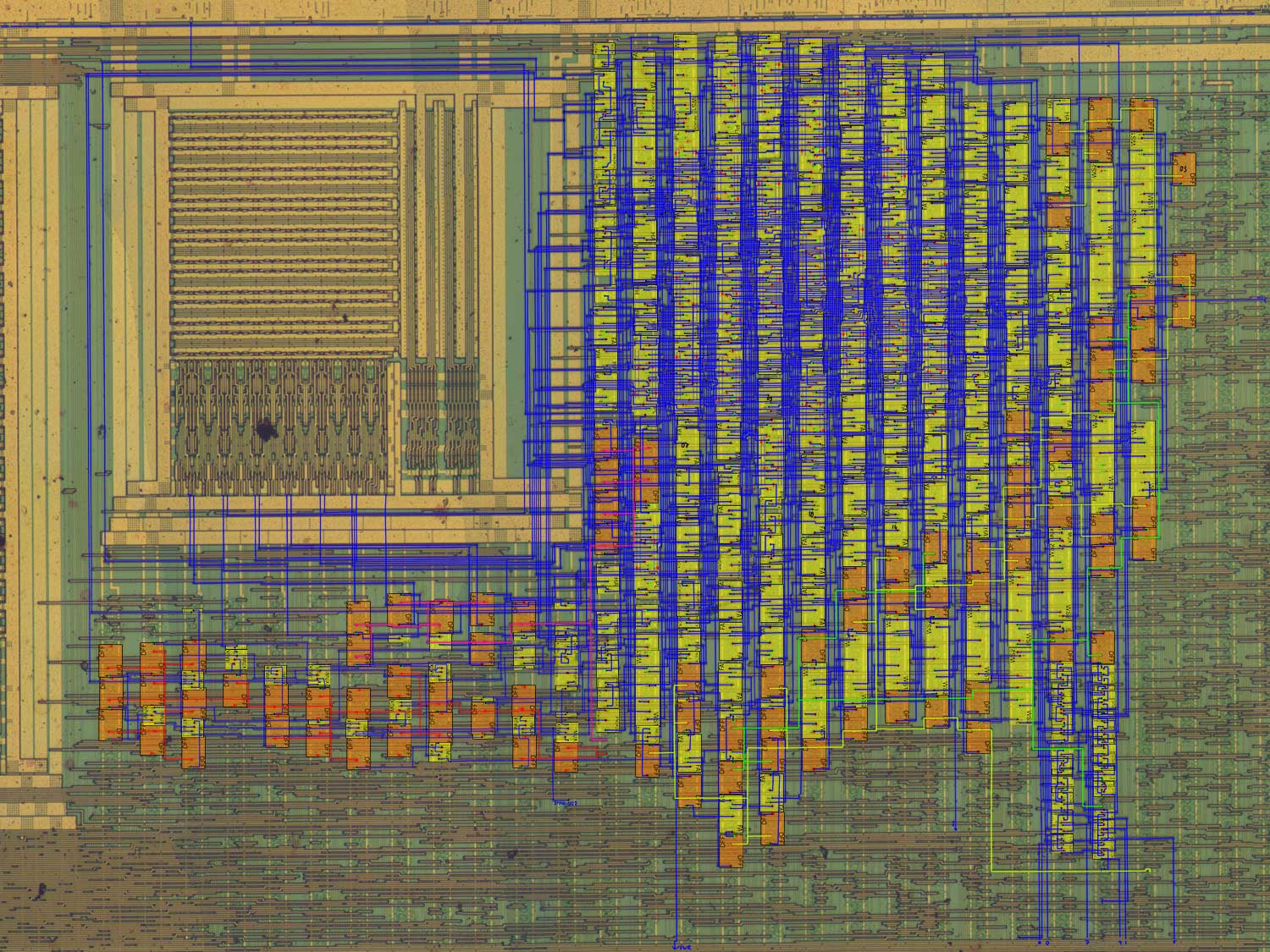 Logic of IDCT multiplication looks like this: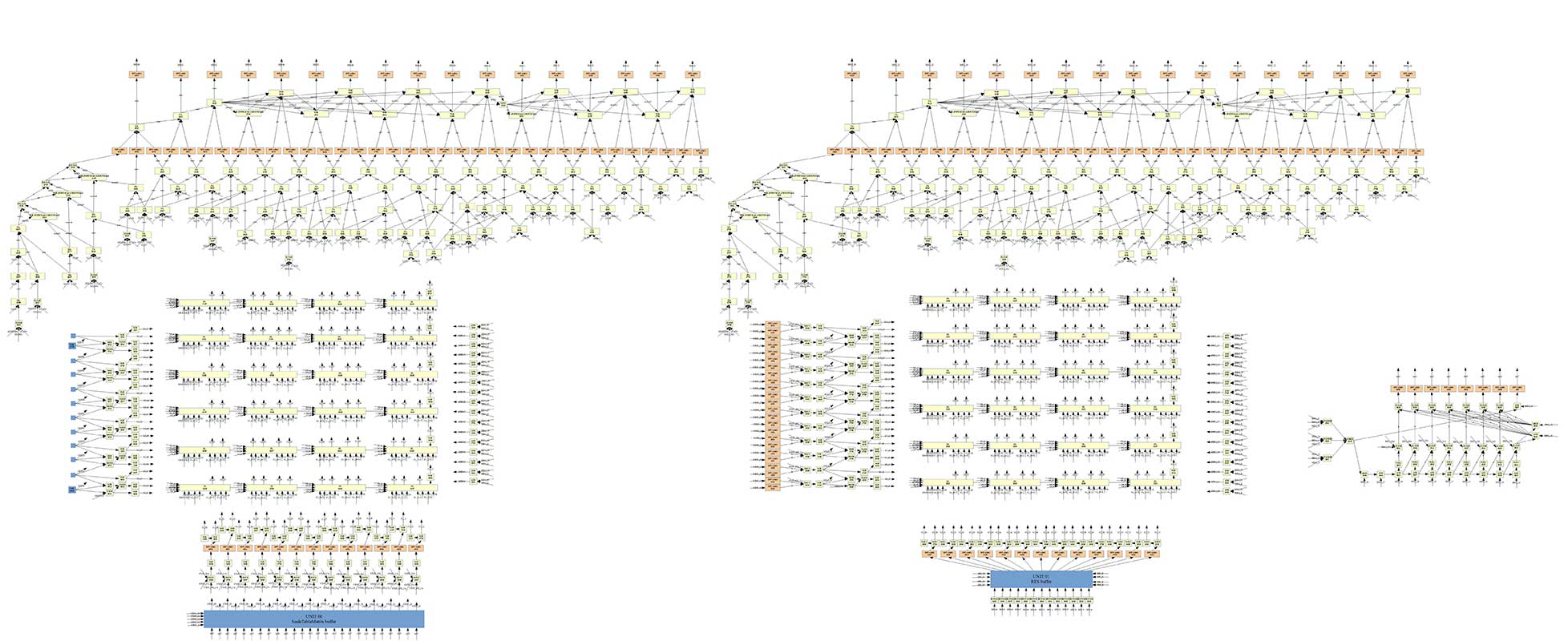 Here we can find random logic that controls IDCT. There are 3 counters there and a lot of related logic.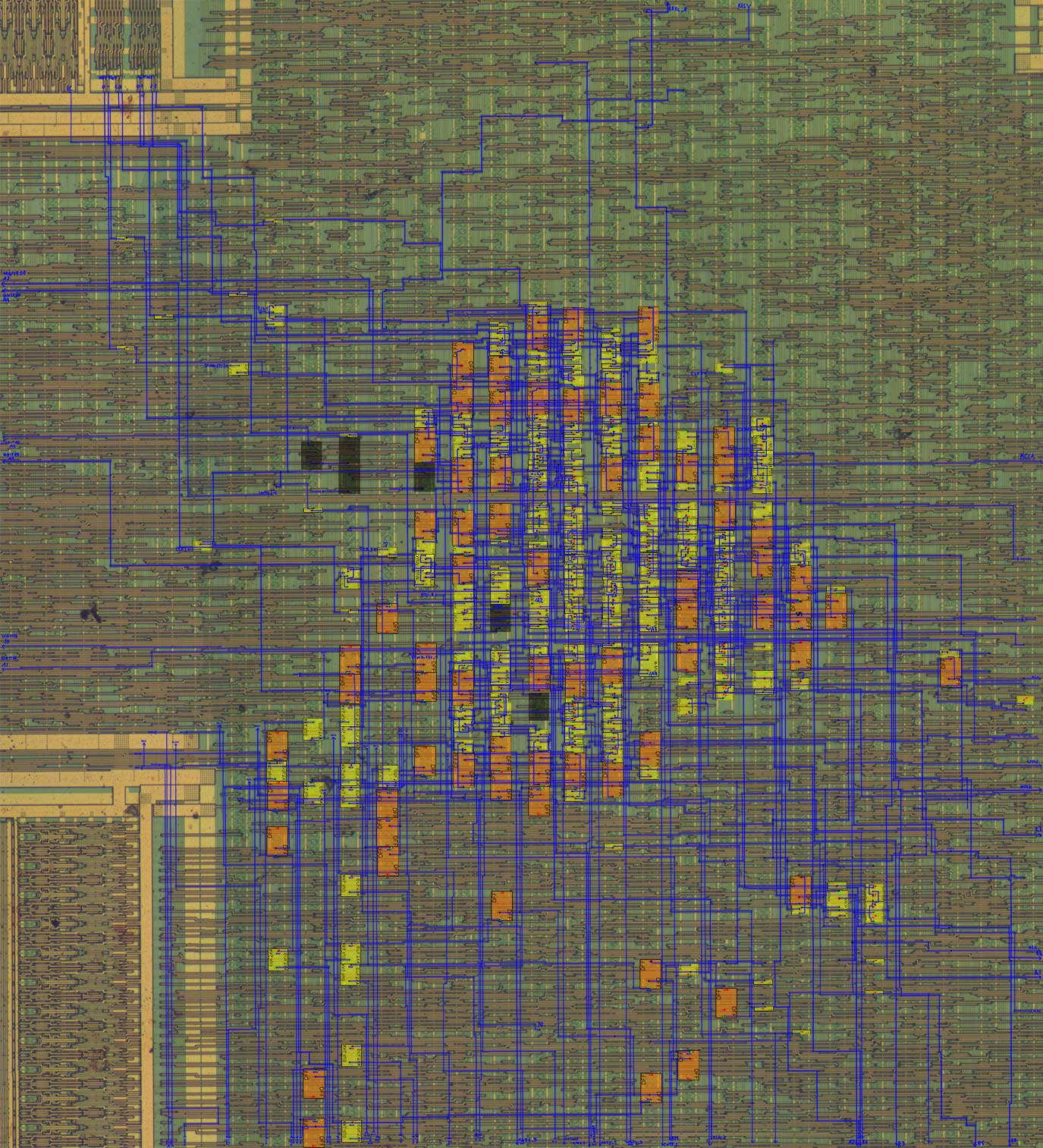 Latest foundings was that unit 03 output is go to unit00 (13bit scale table matrix for IDCT) and go to unit04. i don't know why data should go there. It doesn't seem that selectable matrix must be used somewhere outside of IDCT.
By the way this is the latest progress =)