Hello,
I just told you about my project PS1 bios exchange.
I took a step in PCB design and physical testing on a PU-20 (Motherboard SCPH-7002)
The tests are conclusants.
Here are some photos:
Mounting: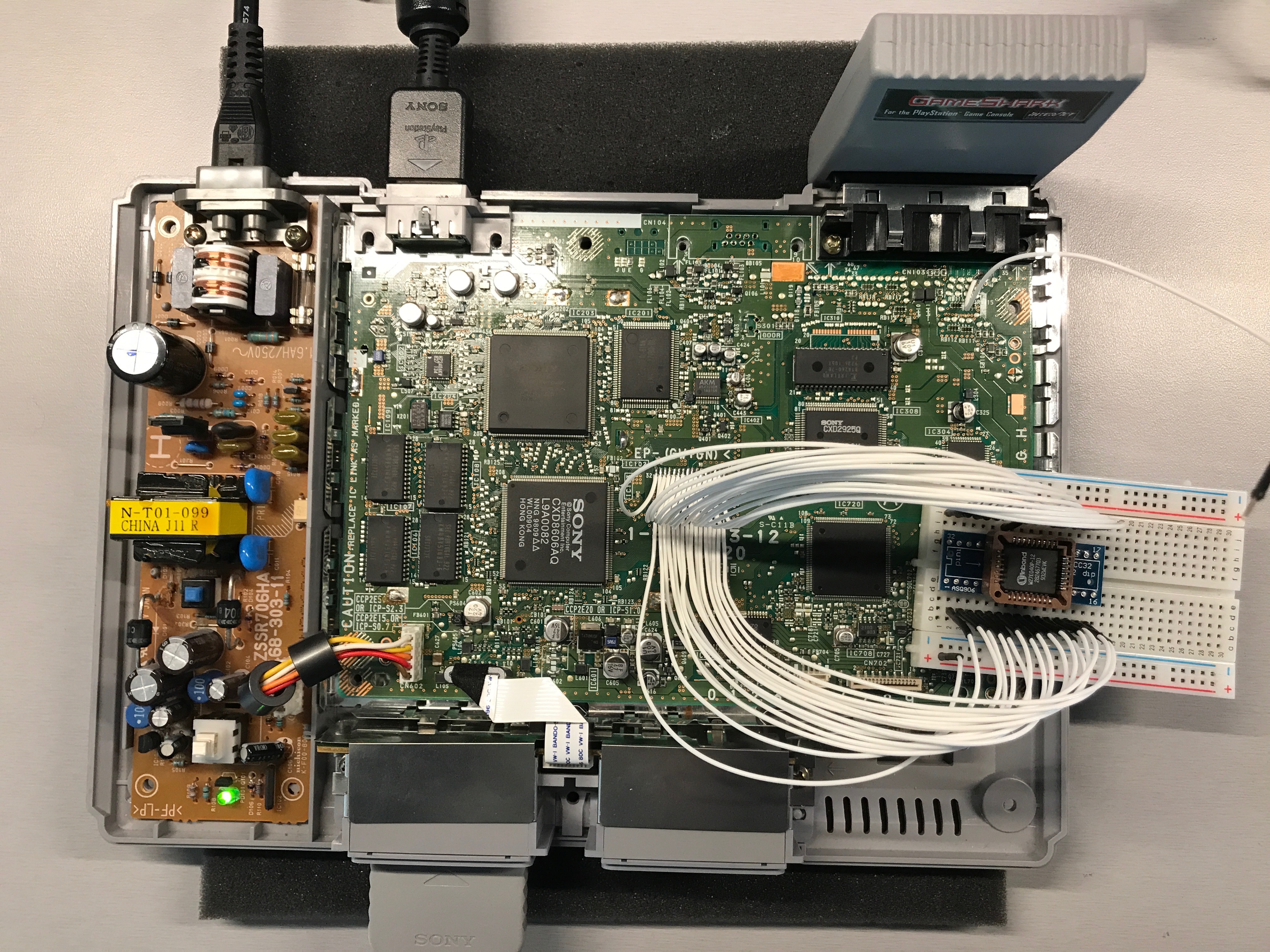 Bios No $ Psx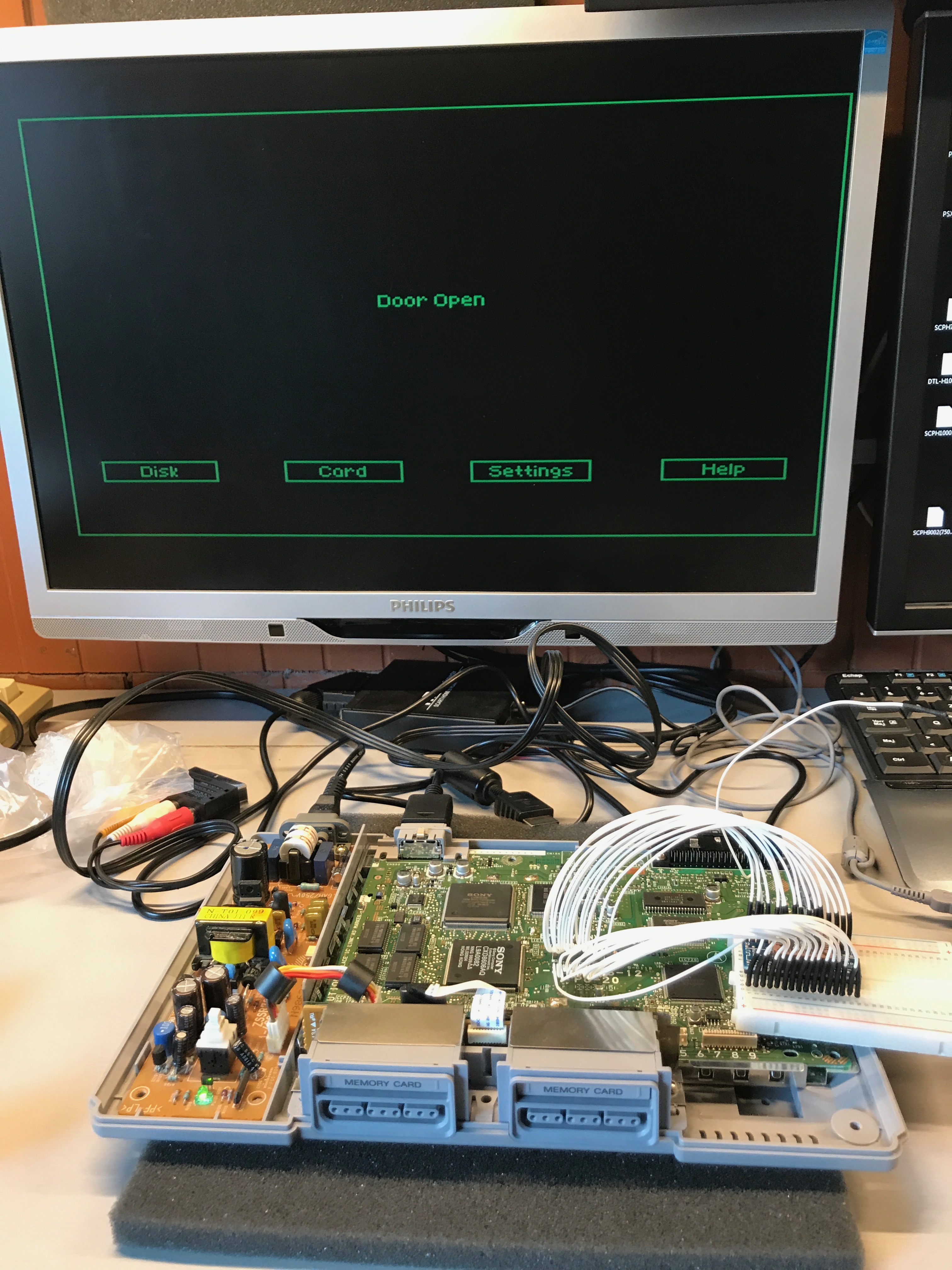 Bios PSone (SCPH-100) JAP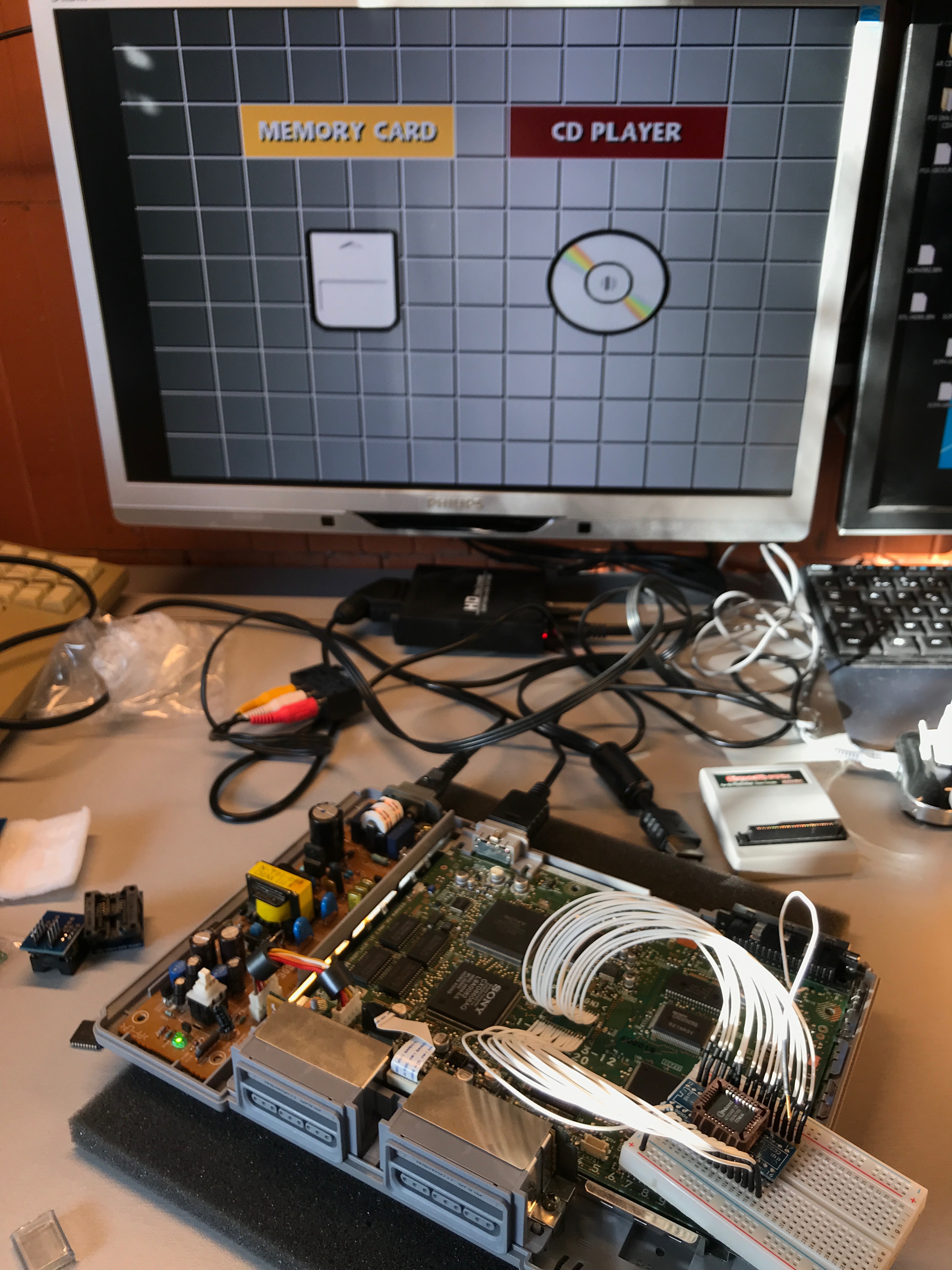 Yes this last model will be mounted piggyback, the function "Dual bios" will be insured: 3207319737:
it's as big as a 50 cent coin: icon_study:
Some pictures :
Questions answers
What is the purpose of using a custom bios or Dev official?
=> Several reasons:
1 - PS1 jap have extra protection in their bios. With a bios EU or US, finished the zoning and hello the freezone (modchip for the region of Mechacon necessary)
2 - The bios No $ psx (Custom Bios) allows the boot of backups without chip, has advanced functions (Thanks No $ Cash)
3 - To make the dev or a future Bios Custom
4 - Just for fun, change the appearance of the original menu and others ...
To be reprogrammable without desoldering the Flash bios of the motherboard, I need help.
Would it be possible for one of you to modify a flasheur action replay by CD to reflash the eeprom?
I confirm, theoretically the pcb is compatible for re-programming via a CD.
Extract from the doc of the flash memory used on the circuit:
"devices write with a 2.7-3.6V power supply"
In other words, the address bus A19 which is not used on the BOOT ROM of the PS1 (PIN1 of the ROM mask boot) could be used to put the chip in writing state by putting it in the HIGH state on the PIN WE.
Thanks for your help