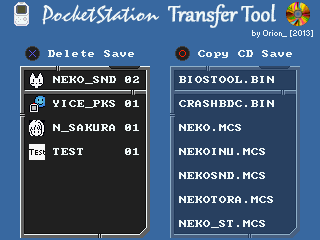 This tool run from a Playstation CD. It will allow you to upload any PocketStation Save file (.bin or .gme) from the CD to your PocketStation inserted inside one of the Memory Card Slot. Featuring a nice user friendly Interface.
Download it here:
http://onorisoft.free.fr/psx/psloader.zip
It does require some time and tools to actually make a bootable CD with your own pocketstation roms, there is no "ready to use" iso with pirate roms.
A little demonstration here with a pocketstation game I made:
http://vimeo.com/65493374