Hello hi guys,
ive been busy with alott of other things and then last week finaly decided to do some minor mods on one of my PSones.
All fine with information all over the place, ready to be absorbed by my human brain.
BUT, where is the full Service Manual for the PSone? anyone got a copy for me? WAIT WAIT, before you tell me to look at:
http://www.psxdev.net/downloads.html
(wich is great btw)... Thats NOT a SCPH-101 service manual.... its *parts* of the SCPH-100 series service manual
I found (and if you google you might find them too) 2 sites selling the manual with the cover image: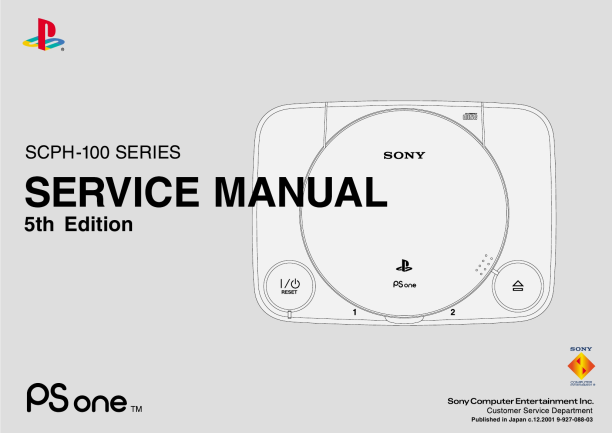 And looking at the bookmarks in the manual you guys also awesomely provided, it seems yours is edited...
question, who has and wants to share with me, the full manual
.. or do I use the wrong viewer (Adobe Acrobat reader and I tried Foxit Reader)
Apparently Defor (who I might consider contacting) had traced the serial connections on the board:
https://psx0.wordpress.com/2013/01/22/p ... nk-serial/
Was very helpfull... But I would love to see those pages myself

Here is the manual from the download page, showing the bookmarks, clearly it had a cover and more pages before (the bookmarks ofcourse dont work anymore)
Anyway, thanks for reading this post, hope it helps me and maybe someone else.