Matt wrote:I use the chroma sync on my Sony PVM, but you can try using the composite sync instead.
So basically, I could just swap that yellow wire and the pin between pins 5-7 to see which one works out the best ?
Update:
I tried couple things: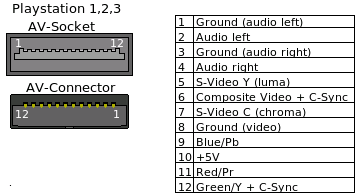 Changed the yellow S-Video Chroma-sync cable with pin (7) to replace Composite C-sync pin (6) and then to S-Video Luma-sync (5) (pins 5 and 6 were not in use), but the picture went to complete hurricane. I also removed it completely, but same thing occured. Then I put it back to the original place (7) and the picture worked out fine, but sometimes when resetting the console, the picture scrolled for some seconds, before it settled down. Perhaps the TV itself is having troubles with the signal ?