Search found 7 matches
Search found 7 matches • Page 1 of 1
by allanjmar

July 15th, 2019, 3:10 pm
Forum: Homebrew (Homepage)
Replies: 44
Views: 54032
I just finished Zia a couple of hours ago, all I have to say is that I really enjoyed this game it took me about 6h or so to finish it, once I started to play it I couldn't let go the controller, there is only one thing I did not like it in the story but other than that... Congratulation Orion_ for ...
by allanjmar

August 16th, 2018, 1:00 pm
Forum: Work Logs / Projects
Replies: 14
Views: 20706
looks great, I will buy this one and any of your future releases.
by allanjmar

May 27th, 2018, 4:39 pm
Forum: General Chat / Messaging
Replies: 13
Views: 7687
Hello there I have one of those k150 programmers and for some reason the time I tried to burn a 12c5xx always failed, I ended up using the 12f629 I/P since you can program it and erase it several times and they are cheap too, if something goes wrong erase and reprogram again this is my test unit. te...
by allanjmar

February 1st, 2018, 3:00 pm
Forum: Hardware
Topic: Help with SCPH-1001
Replies: 2
Views: 3423
I would recommend the classic wiring first just to check if that modchip is working properly.
by allanjmar

September 29th, 2016, 4:01 am
Forum: CD-ROM
Topic: Lubrication
Replies: 11
Views: 11198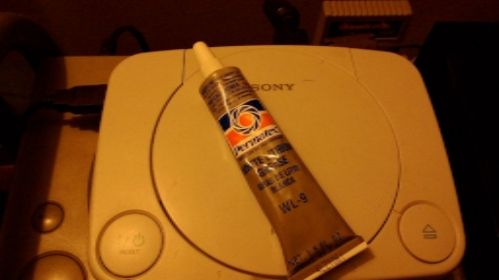 I have been using this White Lithium Grease for years with no issues at all.
by allanjmar

February 9th, 2016, 12:55 pm
Forum: General Chat / Messaging
Replies: 21
Views: 28878
In no particular order after #5. It's hard for me to decide because of all those good times and old memories playing these games with my friends. :crying 1-Metal gear solid 2-Silent hill 3-Castlevania Symphony of the night 4-Mortal kombat trilogy 5-Resident evil series -soul reaver -Final fantasy se...
by allanjmar

November 27th, 2014, 9:35 am
Forum: General Chat / Messaging
Topic: Hello everyone
Replies: 0
Views: 3040
My name is Allan I am from Honduras I like computers, video games, music, martial arts among other things. my favorite video game console is the psx I have 1 scph-7001, 2 scph-7501, 1 scph-9001 and a ps/one. I am not a programmer but I'm currently in the process of learning c programming language to...
Search found 7 matches • Page 1 of 1